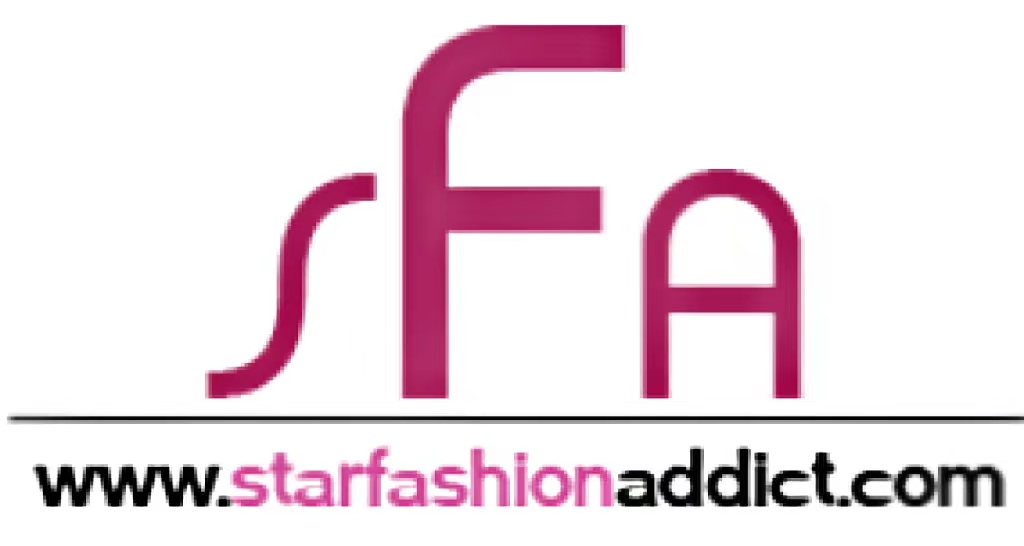 Latest NEWS
How To Find Jeans That Fit
The battle to find nice jeans that fit the way you want can seem endless. There are so many different brands, fits, cuts, colors and styles of jeans that searching for those jeans you want to wear everyday can become confusing enough to discourage you into sweat pants. Don't let it get you down, you deserve to find that perfect pair of trendy designer jeans.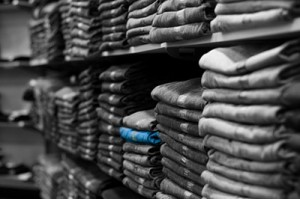 There are many different challenges that you can face when trying to find those perfect jeans for your body type, and finding the jeans that will fit just right and focus on the areas you want to draw attention to is what you should aim for.
Disguising The Muffin Top
If you feel that your "muffin top" is a problem, going for a low cut pair of
jeans won't help. Instead of going with a high wasted pair of jeans that m
ake you feel stuck, lean towards a pair that can still accentuate your shap
e but keep your tummy under wraps. A Mid-rise jean would be the best
choice for this situation.
Look for Women's Jeans – Ensure that you are looking for Women's jean
s in place of Junior Jeans. You want to find a pair that is cut to flatter an
adult's body as they are usually cut in a higher manner.
Waist Bands Make a Difference – Pay special attention to the waistband
as a wider band can aid in the disappearing "belly" act. If you are uncom
fortable with your stomach, you can disguise it with the right band.
Finding a Long Enough Fit
When you have long legs it can be hard to find a pair of jeans long enou
gh to accommodate your height. Choosing the right cut is everything
The Cut is Everything – Seeking Boot Cut Jeans that come in several differ
ent lengths are your best bet here. This style of jeans not only accommod
ates your height, allowing you to find jeans that fit your long legs and mi
ght even be able to be paired with heals. Boot cut jeans are also extremel
y flattering to those blessed with long legs.
Jeans That Accommodate A Long Wa
ist
Having a long waist can cause problems when finding the right jeans. It ca
n be difficult to find a pair that will keep your rear end covered adequately
when you move.
High Waisted Jeans can Help – Look for a pair of jeans with a higher cut wai
st to avoid those revealing mishaps.
Stay Away From Tight – Keeping away from extremely tight jeans is a good
idea as super tight jeans may be super cute, but they can start to lose their
elasticity very quickly and start to droop.
Accentuating a Disappearing Rear
The plague of the disappearing rear end can be frustrating when it comes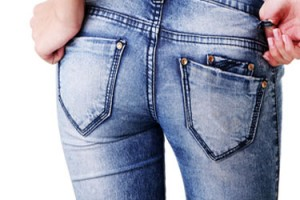 to purchasing jeans. Don't let the jeans hide your bottom.
Pocket Type Can Change Things– The type of back pockets on your jeans can really make all the difference in helping to give your rear end a boost. Look for jeans with over sized pockets, or pockets that also have a flap to help accentuate your butt.
These are just a few of the problems people encounter when seeking the elusive "right" pair of jeans. There are many places to find quality, highly fashionable jeans and other apparel. Buckle.com is a great choice when it comes to seeking trendy, fashionable jeans. There are also many Buckle.com coupons available, so you can save on those amazing jeans that fit just right.
Fall Fashion Trends -Military Jackets For
Women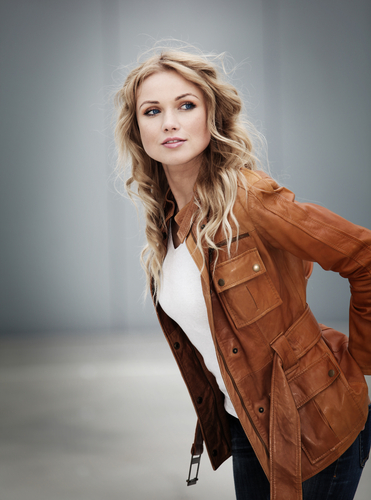 With fall quickly approaching us there are many trends starting to appear that are not only glamourous but perfect for this fall season.
The selection is endless and can become overwhelming fast.
It can be hard picking out your fall attire but here at Star Fashion Addict, we are going to help you!
There are many trends each and every year, and this year the Autumn collections are the perfect way for everyone to get that must have look. The most popular item available this fall is the military jacket. Continue reading to learn more…
Military Jackets for Fall
This year, the trends are quite similar to other years but of course different at the same time! The New York City's Fall/Winter 2012 fashion week seemed to have a lot of blacks, burgundies and blues on the runway from top brands like DKNY, Preen, Marc by Marc Jacobs and Alexander Wang. Of course these fashions were runway fashions and not something many of us fashionistas would wear day to day, so let's be a little more 'logical'.
It seems this fall one of the most popular items out there is the military style jackets. They come in a huge arrie of colors and designs allowing anyone to find that perfect fall in style jacket.
Since they are so popular, we are seeing them everywhere and in many different styles. Just about every fashion company has their own take on the military jacket and we couldn't resist blogging about it!
The military jacket has been a jacket choice for many years, but for quite a few it hasn't been a major fashion trend, until now. Fall 2012 is all about the military jackets. Why? We blame it on the warmer then normal temperatures that has us all reaching for a lighter jacket that is still fashionable. The military jacket is the perfect addition to any outfit, whether it's jeans, dress pants or a skirt. They go with just about everything!
Color choices are also through the roof with military jackets. It is no more just browns, greens and blacks. We are seeing them in bright funky colors and your usual autumn colors. Fabrics are also through the roof with choices. A military jacket has been known to be in a soft leather, but now you can find them in a wide array of fabrics to meet the needs of your fabric wants.
Military jackets are one of the top fashion trends for fall 2012 and we are happy to wear these amazing jackets. They are so comfortable and great for pretty much everyday! Looking to get your own military jacket? Check out some of the below jackets! They are just a few of our favorites, but there are many more available online.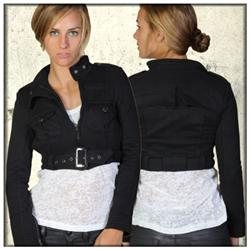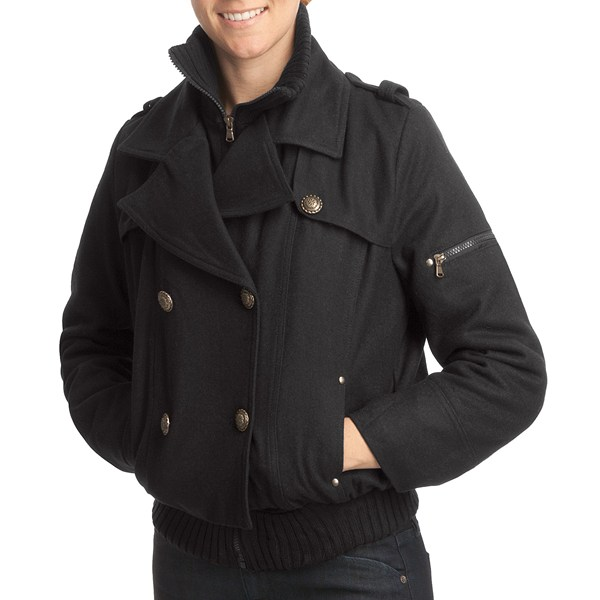 Fashion Star Finale: Week 10TV's
Fashion Star season finale was as unpredictable as it was exciting. The week 10 finale was dubbed "The Final Decision," which saw three finalists competing for the ultimate "Fashion Star" title and $6 million dollar prize. The finalists; Kara, Nzmiro Oputa, and Ronnie Escalante had but only four days to dazzle the judges with nine signature looks. The episode kicked off with Jessica Simpson's runway debut. The polka-dotted sundress drew mixed responses, however, the blonde bombshell was heralded for her unique and fashionable heart. The buyers were then treated with three-piece capsule collections, which saw Kara showcase a range of compelling designs and styles.
Ronnie created a stunning women's suit that caught the eyes of all mentors and guests. This was followed up by a stylistic jump suit and a traditional LBD with a captivating silhouette. Nzmiro also chimed in with a suit that was somewhat influenced by Kara's style. This included a fusion of men's and women's wear, which resulted in a pair of slick capris. This was tailored sleeveless button down, and featured a complimentary vest. The mentors then weighed in, which saw more of the flirtation between Nzmiro and Nicole Richie. As the two were getting chummier, Jessica jumped in and complimented Nzmiro's scarf. The camera then panned over to Kara's family; watching the spectacle with the studio audience.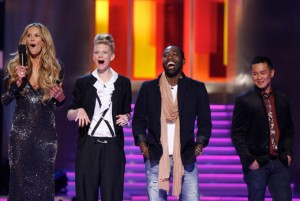 Nikki Christie adored Kara's impressive collections, while Nzmiro was praised for hitting the nail on its head. As for Ronnie, the H&M guru stated his collections lacked colors, however, would still be a hit with customers. Saks Fifth Avenue was up next, and Nzmiro dubs Kara the "Saks Princess." It looks like their friendship will be
Image Source: Zap2it.com
everlasting, despite the fact that Terren Schaefer has been smitten with Kara since the beginning. Still, Kara's designs have always sold to Saks, and it appears that she is truly a forerunner in the mentor's final decision. Ronnie, however, never sold to Saks, and desperately tried to dazzle the buyers with an elegant and sexy white women's suit. This was coupled with a beautifully flowing evening gown, which sparkled and consisted of precise detail.
Nzmiro also attempted to woo Terren with his rendition of capsule collection titled "Beast to Boardwalk." The outfits entailed oversized Cardigans, knit vets, and unique button down shirts. To no surprise, John Varvatos loved Kara's dresses, while Caprice Willard of Macy's loved the versatility, depth, and incredible range of her work. As the runway exhibits now ceased, it was time for the judges and mentors to make their "Final Decision."
After much deliberation, Kara Laricks was named America's first ever fashion star! Kara was ecstatic at winning the competition, while the crowd went into a joyous frenzy. With $6 million dollars and America's newest fashion sweetheart, the fashion skies are simply the limit for Kara now.
Keep up with the latest news and trends by bookmarking http://www.starfashionaddict.com/ or subscribing to our feed!
Hurley Summer Trends For 2012

Hurley has released an excitingly chill arrangement of new pieces for the summer season. The line is incorporating new designs, from flattering tribal patterned tops and bottoms for men and women, which seem inspired by the ever-growing popular bohemian trend, to mesh-textured hoodies. No matter what, Hurley has always been perfectly balanced between casual and fashionista. Here's a summary of what they have in store for summer 2012.
Hurley has of shorts to choose from this summer, ranging in an assortment of 2 styles: boardshorts, for men and women who are just enjoying the hot summer sun anywhere they go, and beachriders, for women spending their free time running around the surf. Both styles include an extensive selection of different patterns. Classical nautical-styled striped shorts, floral, rainbow plaid, abstract art-inspired patterns, and other various patterns that seem to give an ode to neon-lovers. One super-new and futuristic feature Hurley offers this summer is the Phantom Create, an online system where shoppers can create their own personal pattern of selected boardshort and beach rider.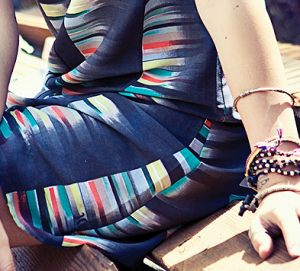 Swimsuits for Hurley's 2012 summer line are a bit conservative and mellow-colored, yet very modern and chic. Classic halters in the color of blue, khaki, and red will flatter all sized busts. We're also seeing a couple striped halters in blue and red with matching bottoms, which we suggest mix and matching for fun. For men, Hurley offers a large collection of wetsuits, coming in colors like classic black, and multiple shades of camouflage.
Hurley has always specialized in jeans that are hip but presentable. This summer, the clothing line has a complete boiling pot of different styles and colors, from straight-legged, to classic skinny jeans, ranging from light to dark shades of blue, and black. We're also seeing some adorable jean shorts, one pair of which comes in a trendy bright-white. Not to mention, Hurley's including airy and durable sport pants this summer, in the choice of black of white. As for shorts, the clothing line has pairs in almost any color you can think of, also including some abstract tribal patterns, floral patterns, and technicolor patterns.
Women have the honor of Hurley offering lots of different styles and patterns of dresses this summer. From cute strapless dresses in light floral and striped patterns, to more on-the-go and sporty halters in tribal and other eye catching neon colored patterns. Hurley's 2012 summer dresses are must haves.
Hoodies and other tops by Hurley are very underground influenced this summer. We're seeing very bohemian inspired fleece pullovers and striped mesh hoods, as well as Hurley's classic hoodies that include their logo and offbeat colors. As for tops, tribal patterns sporting abstract designs of the Hurley logo are being embraced all the way. Hurley also has a selection of other tops for the more professional you, including solid and floral colored dress shirts for women, and classic solid colored dress shirts for men.
As you can see, Hurley has lots of new and different designs to choose from this summer for all your fashionable expedition needs. Check out their new line of gear and have some sweet summer adventures.
Online Shopping Peace Of Mind
It's easy to get scared of Online Shopping. I know this for a fact because I have had first hand experience on the disadvantages of doing business transactions online. But this was before I got smart and became more aware of what legit online transactions entail and how to sense if something's quite not right before completing a transaction. In the past, my worst fear when it came to doing online transactions was having my identity stolen and all my personal information as well as my credit card and bank details compromised. All those fears became true when one day, after transacting with a shady company, I learned that someone else was already transacting elsewhere using my credit card. It was a real shock to me because I never thought that would ever happen to me. I quickly reported the matter to the authorities and when the dust settled, I began becoming more careful with my online activities. It also helped that I attended a seminar on how to detect an online sham. After this experience, I became a changed man. I practice a lot of care and caution at all times before I make any online transaction. I have never been victimized by any scammer after that. So the lesson that I took home with me from all these is that one should never be careless in the internet. You should always be on your guard and always do what's necessary so that you won't fall victim to cyber criminals. I also realized that cyber crimes do exist and that I should beware of them. It will be a bitter pill to swallow if I become a victim again so I now know that I should exercise care and caution at all times. Since then however, online shopping and doing any business transaction have become easier. Nowadays, I still do it everyday but this time, I have more peace of mind.
With That Being Said stocking up on Paul Fredrick office clothes this early in the year is a smart thing for you to do if I want to save money. There will be a clearance sale this coming weekend at the nearest Paul Fredrick retail store and I should find a way to buy an entire wardrobe especially because after the sale period, everything will return to its regular price. I specifically have my sights set on a particular item – the Pinpoint traditional Oxford button cuff dress shirt which will be sold for only $99 for a set of 3. Its regular price goes as high as $70 per piece so it's really tempting not to buy in bulk. If I could get two or three sets, then I'd already be able to fill up my existing closet with brand new and may I say, very good looking office clothes. That would be very nice indeed.
TOMS Leads The Shoe Industry\W/ith Inspiration
TOMS is a very special shoe company!
A typical line of clothing serves only to bring profit to its creators and sellers, but TOMS wants to change this. Its shoe donation campaign has saved thousands of children from the dangers of a barefooted life.
TOMS donates one pair of shoes to a child who can't afford one for each pair of shoes bought by a customer. The movement is called TOMS One for One. Since these shoes happen to be very comfortable and fashionable, an immense number of shoes are donated each year. Over a million pairs of shoes have been given to children in need since the company got its start in 2006.
Sometimes people ask why TOMS donates shoes… Why couldn't it donate something more necessary, like food, medicine, or clean water? Some even use this justification to accuse TOMS of using the charity as a way to attract customers without really caring about the children. This could not be less true.
Shoes are essential to a healthy life. Children without shoes are at risk for a plethora of medical problems both in their early and later years. TOMS shoes are given to kids in developing countries where disease often runs rampant. Keeping little feet in shoes and off the ground drastically reduces the number of soil-transmitted diseases these communities suffer every year.
Shoes also play a large role in injury prevention. It's easy to forget for those with shoes to spare, but in many places walking barefoot could get you killed. Anything that pierces the skin can cause a deadly infection. This is amplified immensely when the bleeding body part is in constant contact with the dirty ground. Broken glass from bottles can tear up the foot and make it impossible to walk. Children with injured feet can't work with their family or help with chores.
The primary source of hope for most developing countries is education. They believe that the children they teach today will someday have the skills to solve their many problems. Schools have certain requirements. These requirements almost always include a dress code. Most dress codes require shoes. A child without shoes loses not only the opportunity to learn and expand themselves, but the opportunity to increase the quality of life in their area.
It's easy to see that TOMS is not just a shoe company. It works to give children in developing companies hope for the future.
Colors Are Coming This Spring
Fashion is a always a changing industry and new styles come and go like the wind. However when a new fashion trend comes it is a fun and exciting opportunity to restock your closet with the latest trends. Spring of 2012 is truly an exciting time for anyone who loves colors. Thats right!! You will begin to see many companies roll out bright colors especially in jeans.
Nothing says "bye, bye winter!" like a nice pair of bright-colored jeans. This spring, be prepared to see all types of jeans divert from the normal, boring shades of blue to pinks, purples, greens, and even yellows. Spring fashion styles for 2012 include bright colors, textures, and washes. Express released a new line of colored jeggings, or jean leggings, that have been flying off and getting positive reviews. This style is unique and has yet to become insanely popular; so, now is the time to go out and grab one to add some liveliness to your wardrobe.
Guess Clothing Trends
Guess is the perfect place to start shopping this spring. Guess Colored Jeans come in almost all shades and styles. Light shades of pink and blue are feminine and fresh. Their darker shades are daring and bold with shades like dark blue and red for men. Regardless of the style and color you choose, your new pair of colored jeans will not let you go unnoticed. A plain old outfit can be transformed instantly with a pop of color. Seven for all Mankind also released a line of colored jeans that are showing up everywhere, from catwalks to crosswalks.
When shopping for the perfect pair of colored jeans, keep in mind the pieces of clothing and accessories you will wear with the jeans. If you select a light pastel color, then be sure to match your jeans with similar-colored pastels. But, if you select a deep tone such as red or purple, you must find dark, rich colors to match them with. Neon colors, on the other hand, look best with earth tones that sort of tame the look. Earth tones are the light, subtle, tones of stone and nature. If you are not comfortable wearing skinny jeans, or jeggings, you still have many options ranging from cropped denim, to flares. At first, it may seem too flashy to walk out in a pair of red jeans, for example. These jeans do indeed make a statement, so if you are hesitant about buying striking colors, opt for browns or greens, instead.
The most important thing to remember when shopping for your new colored jeans this spring is to buy styles you are most comfortable with. If you find the right balance between clothing and accessories, your new colored jeans will not stand out as much, but still add a fun and sexy touch to your outfit.
Follow us: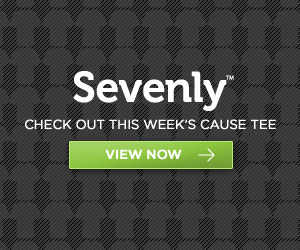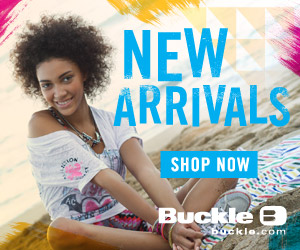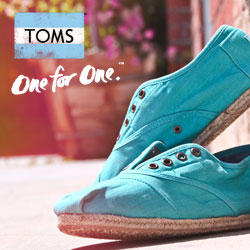 Recent Posts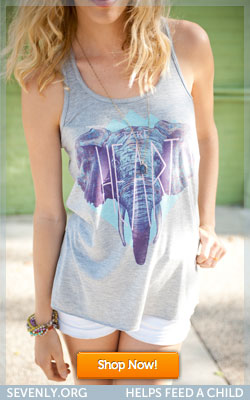 Featured Products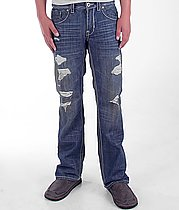 Buckle Black Five Jean
$69.97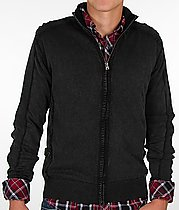 Buckle Black Enough C
ardigan$69.95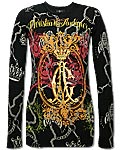 Christian Audigier
Multi T-Shirt$143.00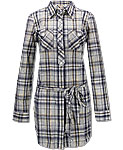 Younique Shirtdress$12.33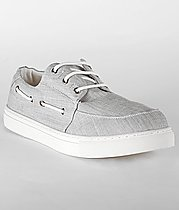 Buckle Black Rough
Justice Shoe
$44.95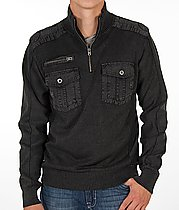 Buckle Black Takes Sweater
$69.95
Popular News
News in Pictures




Home DMCA Policy Contact us